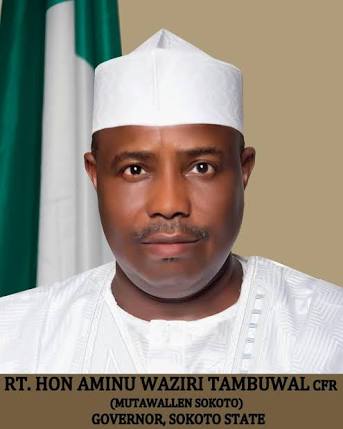 The National Youth Service Corps has been commended for its active collaboration with major stakeholders in the mobilisation process of prospective Corps Members.
Sokoto State Governor, Rt. Hon. Aminu Waziri Tambuwal, gave this commendation today while declaring open the 2018 Batch 'A' Pre-Mobilisation Workshop, for Students' Affairs Officers from all Corps Producing Institutions and Deployment and Relocation Officers from all NYSC State Secretariats across the country, held at Umaru Ali Shinkafi Polytechnic, Sokoto.
He said the maintenance of correct data and consistency is important in policy formulation and effective planning, coupled with the increasing number of Corps Producing Institutions nationwide with the effect of ever-rising Corps population.
The workshop with the theme, "Enhancing Data Integrity in the NYSC Mobilisation Process", was attended by representatives of Joint Admissions and Matriculation Board, National Board for Technical Education among other stakeholders.
Alhaji Tambuwal, whose address was read at the programme by the Commissioner for Youth, Alhaji Garba Yakubu Tsise, also urged the Management of the Scheme to embark on regular upgrade and review of the mobilisation system to tackle emerging issues like cyber security.
The Governor added that NYSC has continued to play a pivotal role in the sustenance of National unity, integration and socio-economic development of the country through the health, education and other sectors of the economy.
He also applauded the NYSC's Health Initiative for Rural Dwellers Programme which has improved the healthcare delivery in the rural areas nationwide.
He said, "Corps Members are veritable tools that initiates and executes very important programmes like elections, HIV/AIDS campaigns, National Census among others".
The Director-General, Brigadier General Suleiman Kazaure, in his welcome address urged the participants to work as a team for the continuous improvement in data quality by applying ICT solutions.
He said NYSC Management would not rest on its oars towards achieving a hitch-free 2018 Batch 'A' mobilisation process.
The Director, ICT, who also doubles as the Overseeing Director, Corps Mobilisation, Mrs Christy Uba, urged the workshop participants to review the strength and weaknesses of previous exercises and explore better ways of enriching the mobilisation process.
"The use of ICT has given credence to our mobilisation process and has also ensured a seamless and smooth upload of eligible graduates' data by the Corps Producing Institutions", Uba said.