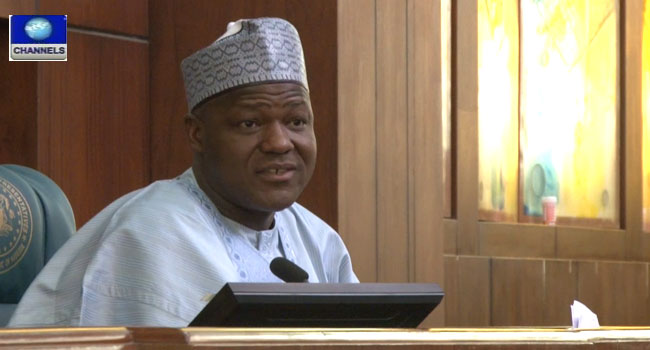 The Speaker of the House of Representatives, Yakubu Dogara, has asked the police to consider the health and safety of Senator Dino Melaye first before prosecution.
The Speaker was reacting to a point of order raised by a lawmaker Sunday Karimi.
During plenary on Wednesday, the lawmaker accused the Kogi State government of persecuting the Senator.
The Speaker questioned the arraignment of Senator Melaye in court on a stretcher, adding that the police must act in accordance with the law.
Senator Melaye is being arraigned in the Kogi State High Court for an alleged criminal conspiracy, as accused by two suspects who alleged that the senator is their financier and supplier of guns to commit various crimes in the state.
The arraignment today follows his discharge from the National Hospital after he was confirmed fit for trial.
Melaye landed in the National Hospital after he jumped out of a moving police vehicle on April 24 while being conveyed to Kogi State.
He was also said to have resisted a further attempt by the police to re-arrest him with the help of some persons who allegedly threatened to injure the police officers if they tried to arrest him.
He is also being tried for causing damage to government property, attempted suicide and escape from lawful custody for which he was granted bail by an Abuja magistrate court.
CHANNELS