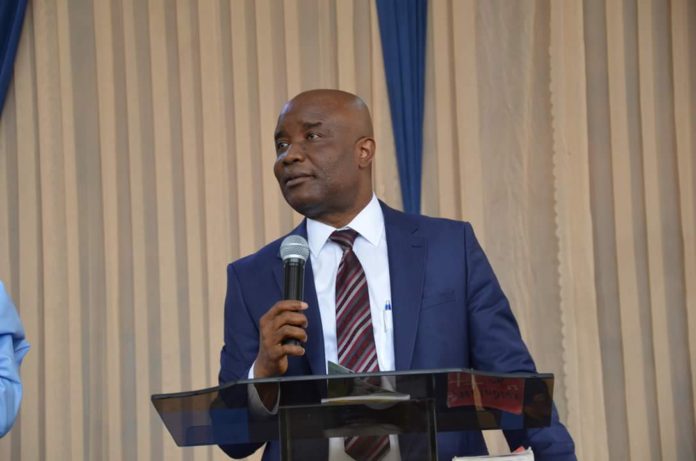 "I thank God that you are able to Make it to this Month of June 2018 . I thank God for his Victories of January to May ".
"Now listen to this,God has brought you to this Month of June to give you both Hope and Peace. You are here this Month of June that the Lord might give you Both Hope and Peace".
"I want you to be careful of the landmine of the Kingdom of Darkness but according his Promises in Jeremiah 1:19″They shall fight against you but they shall not prevail against You,for I am with you Says the Lord to deliver You".
I am with you this Month of June to Deliver you.
The Premise for your resounding Victory is the Presence of God,No evil shall eliminate you because of Your Connection to Trinity".
I want to urge you today to remain calm, rapturable and much forward with great Courage,this is a month of Hope and Peace".
"We love You,we are praying for You,God is Concerned ,the Lord knows every details concerning you".
Be Courageous.
Amen and Amen and Amen
Rev Dr Chidi Okoroafor is the General Superintendent Of Assemblies Of God Nigeria.