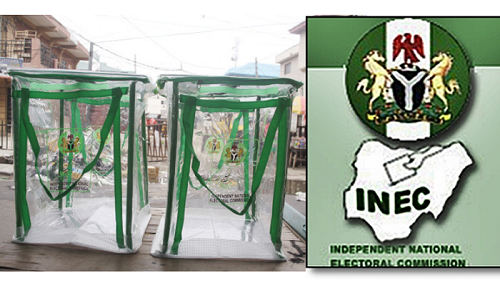 The Resident Electoral Commissioner, Professor Abdulganiyu Raji on Thursday dismissed the allegation that result of the Ekiti State gubernatorial election would be declared in Abuja.
Speaking during a Voters' Education Implementation Committee meeting in Ado Ekiti, Professor  Raji maintained that the result of the July 14 gubernatorial election in the State would be announced in Ado Ekiti.
The REC charged journalists in the State to adhere strictly to the Ethics of their profession by balancing and cross-checking their stories from credible sources before, during and after the governorship election in the State.
He emphasized that news media must steer clear of misinformation, misrepresentation and fake news in reporting issues relating to the governorship election to prevent an avoidable political crisis in the State.
Raji assured that INEC was adequately prepared and ready to conduct a free, fair and credible election on June 14 adding that relevant security personnel have been trained to guarantee the safety of lives and property as well as the peaceful conduct of a one man, one vote, all-inclusive governorship election in the State.
He stated that the enhanced card reader machine would be used for the voting exercise to eliminate unwholesome and sharp practices warning that only registered eligible voters would be allowed to vote during the election. Advising the electorate to vote according to their conscience, the REC warned that INEC would not allow anybody to distribute money around any of the 2,195,000 polling units in the State as part of efforts at eliminating  financial inducements from electoral process in the country.
Source: vanguard