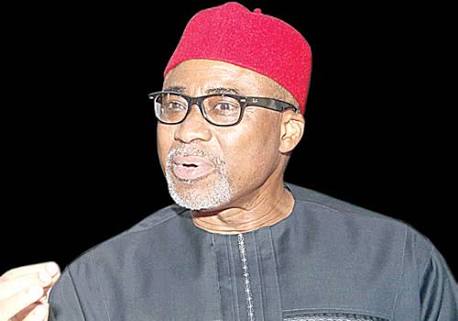 With the Outcome Of the Saturdays Governorship Election that Saw the Return of Kayode Fayemi as the Next Ekiti State Governor, it is glaring that all those who abused Buhari will have their reward during the 2019 General Elections.
I do not hold brief for anybody but we must tell ourselves the Truth, the outgoing Governor Of Ekiti State played Wicked and Insultive Politics against President Muhammadu Buhari.
Recall that Fayose during the 2015 Governorship Election paid Money to Newspapers to Publish That Buhari will die few weeks after taking Power, that is Wickedness.
One could have imagined Fayose retracting his ways after emergence of Buhari but alas he was Power Drunk.
PDP in 2014 deployed 75,000 Policemen to Remove Fayemi and now APC Deployed 30,000 to Remove Fayose.
There is always a Payment for abusing a Sitting President, Amaechi did it to Jonathan, and he was paid in his own coin….
Coming down to Abia State, the Leadership of the Peoples Democratic Party(PDP) must take the Senatorial Ticket from Senator Enyinnaya Abaribe and give it to another person or Loose that Senatorial Seat, Abaribe has Insulted The President while trying to ride on the Sentimentality of some uninformed People claiming to be the Force of the Igbos.
The Twelve Years of Abaribe is a Waste to the People of Abia South Senatorial District and even his Local Government of Obingwa where he came from.
Abaribe's Fourth Term bid must be Stopped. Now or……
Promise Uzoma Okoro is the Director of PUO MEDIA NIGERIA LIMITED