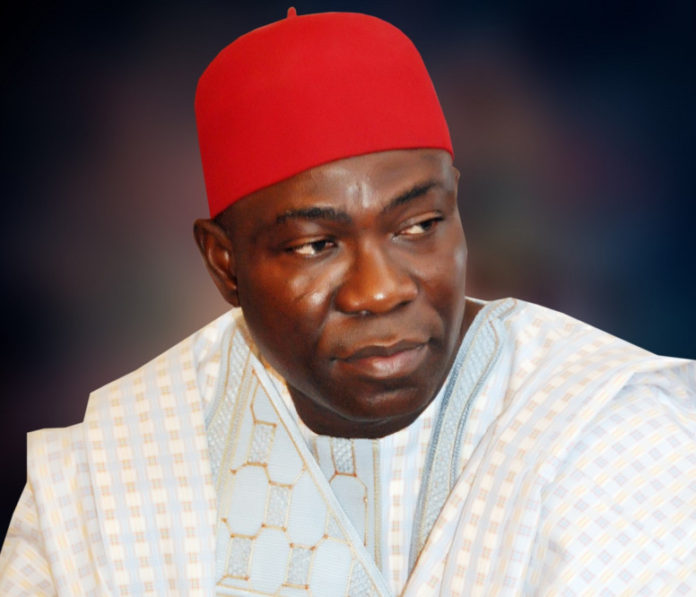 The Peoples Democratic Party (PDP) has decried the harassment of the Deputy Senate President, Senator Ike Ekweremadu, opposition leaders, and voices of dissent, by the Federal Government.
The party accused the government of misusing the anti-graft and security agencies close to the 2019 general election, stressing that such posed a grave threat to the nation's democracy.
Reacting to what it described as Senator Ekweremadu's wish-hunt by the Economic and Financial Crimes Commission (EFCC) on Tuesday, the party called on the international community to reign in the President Muhammadu Buhari- led administration before it becomes too late.
In a statement issued by its National Publicity Secretary, Kola Ologbodiyan on Tuesday, the party said: "Just a few days after the EFCC and over 200 policemen practically held Senator Ekweremadu hostage to prevent the defection of All Progressives Congress (APC) Senators to the PDP, the EFCC has continued to harass Senator Ike Ekweremadu to cover its shame.
"We wish to remind Nigerians and the international community that this is only the newest in the series of attempts to destroy the Senator politically in the run up to the 2019 general elections.
"It is of grave concern to us that while corruption and corrupt persons abound in the APC, the EFCC prefers to chase after innocent members of the opposition.
"While the likes of Babachir Lawal, Abba Kyari, Ayo Oke, Kemi Adeosun, Abdulrasheed Maina and his accomplices, Okoi Obono-Obla, and scores of others in the ruling APC, with corruption and fraud related charges, walk free, the anti-graft agencies have continued in its reckless desperation to harass and dent leaders of the opposition in the name of an anti-corruption war that Nigerians and the world have come to see for what it is- persecution of the opposition.
"We warn the Buhari-led administration to desist from this act of highhandedness and witch-hunt of the opposition so as not to torpedo our democracy.
"The panicky APC government cannot not be allowed to tar and destroy opposition leaders just a few months to the general election in the name of fighting corruption".