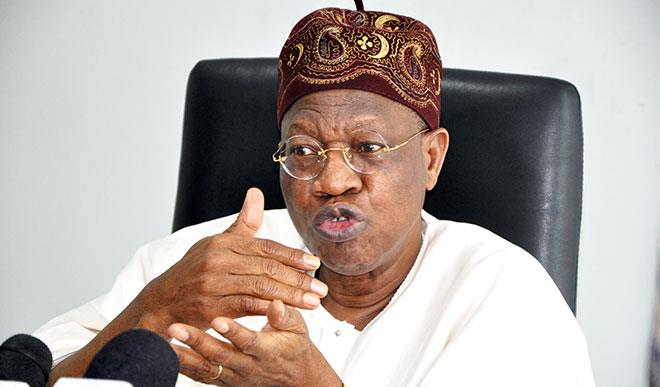 The Federal Government has accused Senate President Bukola Saraki of deliberately frustrating its progress through delay in passage of budgets and confirmation of key appointments.
Saraki had on Tuesday defected from the All Progressives Congress (APC) to the Peoples Democratic Party (PDP) alongside Kwara State Governor, Abdulfatah Ahmed.
The Minister of Information and Culture, Alhaji Lai Mohammed disclosed this to newsmen at the end of the Federal Executive Council (FEC) meeting yesterday, presided by President Muhammadu Buhari at the State House, Abuja.
He said Saraki had all along behaved like a member of the opposition, frustrating the programs of the federal government through the Senate.
"If Senate President Bukola Saraki were not a member of the APC, the party and the government it leads could not have suffered more than they had already done, with regards to the delay in passing the budget, approving key appointments and so on.
"In other words, Saraki has behaved all along as a member of the opposition, deliberately slowing down the progress of the APC-led federal government. It is therefore neither a surprise nor a blow that he has defected," he said.
The Minister while describing the defection of Saraki as a mere whimper, said: "If we didn't gain by having our member as Senate President, we stand to lose nothing by losing him."
Dispelling the report that President Buhari has a hand in the Benue State saga, he said whatever happens in Benue state was as a result of the local politics in the state.
"President Buhari won't interfere, it's not his style and he will never abuse his powers. To say the President is behind what is happening in Benue is false," he said.
He said APC will wax stronger in Kwara and that it will win the 2019 general elections with wide margin when compared to the votes it got in 2015.
"APC members in the state have come together to strengthen the party, open its doors to new members and reposition it for the 2019 elections, with a view to delivering Kwara to President Muhammadu Buhari," he said.