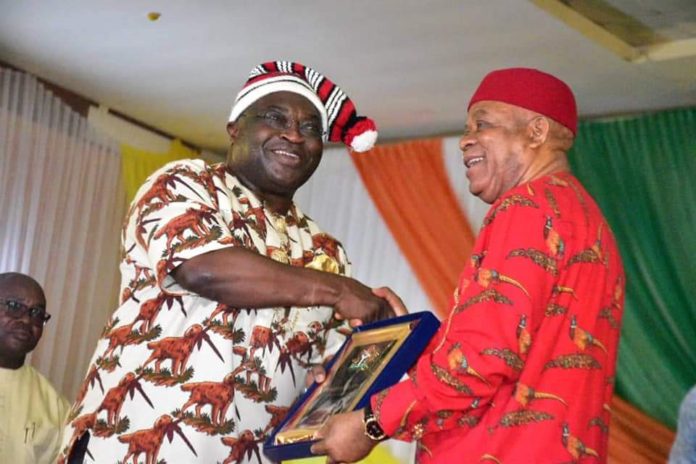 To mark the commemoration of Abia at 27, senator ta orji (Ochendo) was meritoriously conferred with the prestigious award of "Enyi Abia".
Consequently, this honorarium portrays a symbol of appreciation for his restlessness to corroborate peace in our dear state by sustaining and abiding by the tenets of the Abia charter of equity left behind by the founding fathers of Abia state.
Nonetheless, the conferment of the prestigious "Enyi Abia " award to ochendo is absolutely downright and does not disinter any controvert that ochendo is a hero of the present day Abia.
This assertion holds sway when eulogizing an outstanding remark of a veteran politician "Bob Riley" which thus states that what makes superman a hero is not that he has power , but that he has the wisdom and the maturity to use the power wisely.
Comparably, what made Ochendo a hero of the present day Abia is not that he once mounted the saddle of governance of our dear state but what made him an unforgettable hero was the wisdom and maturity demonstrated by avowing and acknowledging the prehistoric tenet of Abia charter of equity which was wisely initiated by the founding fathers to uphold unending tranquility in every nook and cranny of Abia state.
Papa ukwu congratulations. History No doubt must be kind to you.
Ifeanyi Umere
Leader mercurial media team