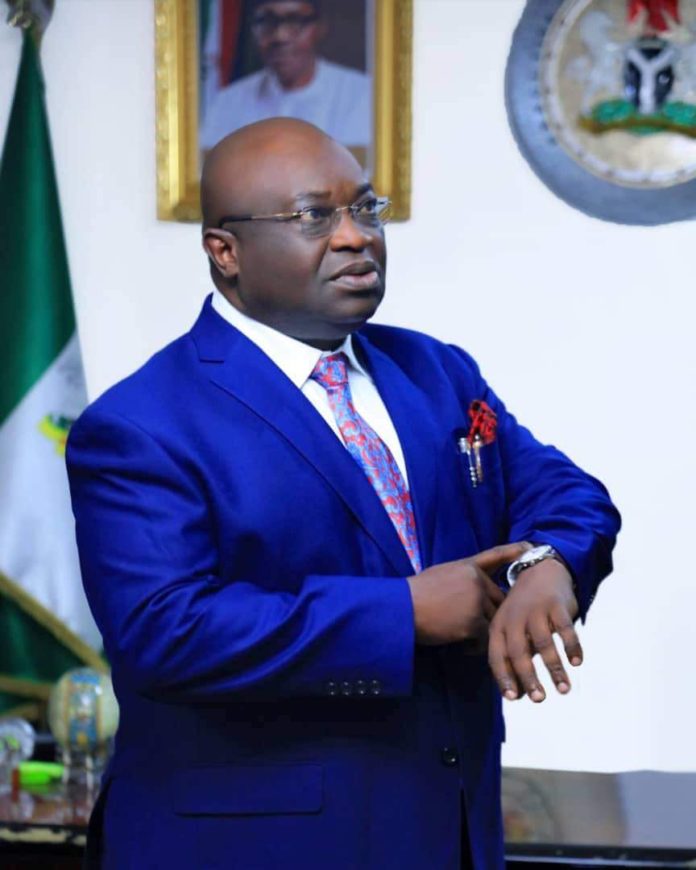 The leadership of five pro Biafra groups Yesterday Said It has Resolved to work and promote a conscious brotherhood and synergy among all pro Biafra Agitators.
The groups which includes Biafra Independence Organization, Igbo Revolutionary Movement, Eastern Peoples Renewal, Biafra Clergy Network and Biafra Security Network also resolved That pro Biafra groups should intensify more efforts in grassroot sensitization and mobilizations for greater home awareness of Biafra referendum that will determine the acceptability of Biafra by the people of Biafra.
A Statement made Available to PUO REPORTS and Signed by Comrade Emeka Ibekwe for (Biafra Independence organization), Comrade Philip Umenna for (Igbo Revolutionary Movement), Comrade Sunday James Achu for (Eastern People Renewal), Rev Kingsley Olisa for (Biafra Clergy Network) and Comrade Victor Akpanaka for (Biafra Security Network) Commended the Abia State Governor Dr Okezie Ikpeazu Over his Assurance that South East Governors will rebuild the the home Of HRH Eze Isreal Kanu Father of IPOB Leader Nnamdi Kanu.
" That the Pro Biafra groups commend the governor of Abia state, Dr Okezie Ikpeazu for his assurance that the southeast governors will rebuild the palace of the father of Mazi Nnamdi Kanu which was devastated by the Nigeria army. That Pro Biafra groups appeal for close relationship among Ndigbo and other ethnic nationalities in Biafra land"
The Groups also Resolved to work together as one family force in unism with other pro Biafra groups that could not attend our meeting and that Pro Biafra groups should implore every necessary means including political, economical and religious means for effective actualization and restoration of Sovereign state of Biafra.
"We shall be involve in the state political determinations of governance of our region. We shall be stakeholders in electing, deciding and establishing a Biafra oriented political forces that will not be a stooge in National Assemblies and state governments. That Pro Biafra Agitators are not in a hurry to declare our intentions towards the 2019 general elections as consultations are still ongoing"
The Groups maintained that no Individual can Restore Biafra Alone
"That as the reappearance of Mazi Nnamdi Kanu of IPOB have generated a heated tension in Nigeria, it shows that spirit of Biafra is in destructive and eternal. Though we may not condemned the over bloated speech of Mazi Nnamdi Kanu, we insist that no individual pro Biafra group will restore Biafra alone as other ethnic nationalities that make up Biafra must be duly consulted" They Said