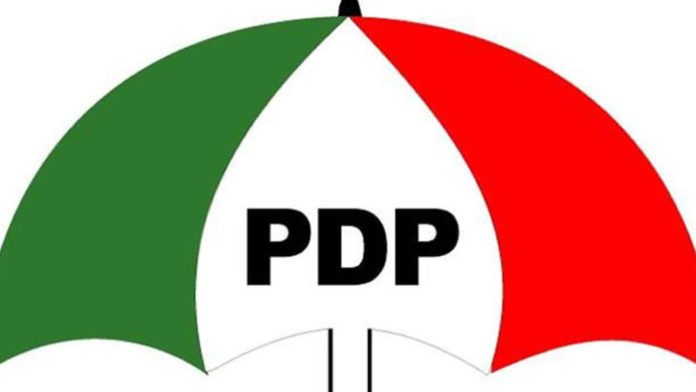 INEC Devices New
Method Of Rigging Elections For APC:
27th February, 3019.
The Peoples Democratic Party, Abia State Chapter, regrets to observe that the Independent National Electoral Commission in the State has devised a new unlawful and unacceptable method of rigging elections for the ruling All Progressives Congress.
Last Saturday's Presidential and National Assembly elections in the State exposed the new method of rigging.
Despite pressure mounted by Agents of Peoples Democratic Party that results of elections in the polling units be collated in the Ward Collation Centres, officials of INEC insisted that they were on instruction not to collate results at the Ward Collation Centres.
They rather took the results obtained in the polling units to the Local Government Collation Centres. It was in the course of taking the polling unit results to the local government area collation centres that a lot of alterations took place unjustifiably in favour of APC.
The Peoples Democratic Party in the State warns that this illegality and contravention of electoral guideline, which stipulates that results of elections conducted in polling units be collated in the Ward Collation Centres, will never be tolerated again, beginning with the Governorship and House of Assembly elections of Saturday, 9th March, 2019. Members of PDP will uncompromisingly resist this subversion of the country's electoral guidelines and regulations.
Sir Don Ubani; KSC, JP,
Okwubunka of Asa,
State Publicity Secretary.