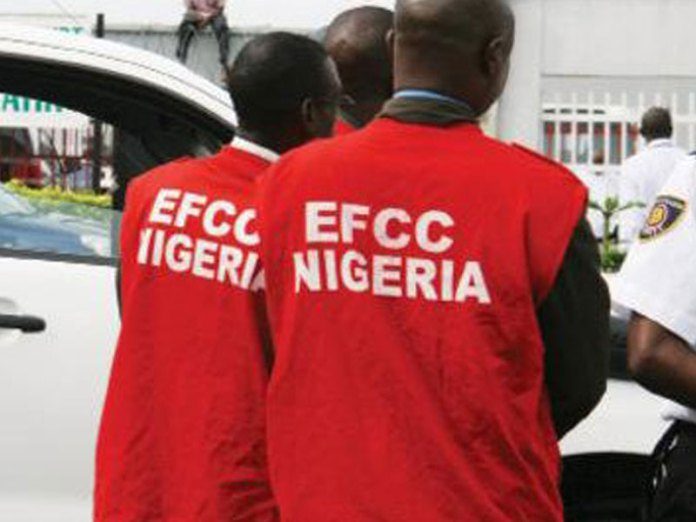 The Economic and Financial Crimes Commission (EFCC) has finally reacted to the arrest of Babalele Abdullahi, son-in-law of the presidential candidate of the Peoples Democratic Party (PDP), Atiku Abubakar.
According to the anti-corruption agency, Abdullahi was apprehended over alleged money laundering.
Abdullahi is also the finance director of Atiku's group of companies.
Speaking to the News Agency of Nigeria (NAN), the acting spokesman of EFCC, Tony Orilade, who confirmed that Abdullahi is in the commission's custody said: "We are investigating a case of money laundering against Abdullahi. We shall speak at the appropriate time.
He, however, declined to disclose the figure involved in the laundering allegation against Abdullahi.
Atiku had earlier alleged that the arrest is part of the plot to force him to congratulate president Muhammadu Buhari over his reelection.
My son in law and lawyer have been detained, one for 3 weeks and the other recently. They are paying the price for supporting me. I urge those now persecuting them to remember that a government's mandate is to pursue peace and justice for all, and not just those who support them.

— Atiku Abubakar (@atiku)
POLITICSNGR