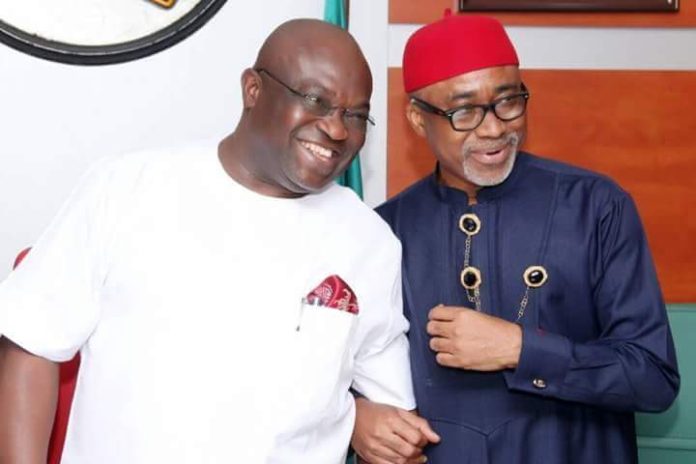 Senator-Elect for Abia South and Chairman, South East Senate Caucus, Senator Enyinnaya Abaribe has thanked the people of Abia South for their massive support and  his reelection back to the Senate of the Federal Republic of Nigeria.
The famed lawmaker in the same vein, congratulates Dr Victor Okezea Ikpeazu Phd, on his resounding and well deserved victory at the governorship polls, a victory he added sign-posts a new dawn for the people of Abia State.
Senator Abaribe also commended the various security agencies for exhibiting high level of professionalism that culminated in the peaceful conduct of the election in Abia South in particular and Abia state in general.
Senator Abaribe who was declared winner of the election by the Independent National Electoral Commission (INEC) on Sunday in a statement, thanked the people for the unprecendented show of support and resposing such level of confidence in him to continue to represent Abia South in the upper chamber of the National Assembly.
He promised to sustain the tempo of vibrant and purposeful representation of Abia South and Ndigbo going forward.
"I assure that I will not relent in my effort to provide very vibrant and quality representation for our people more than ever before.
"The renewal of my mandate by you is a tonic that would always propel me to redouble my efforts at ensuring that the voice of our people not only resonate loud but that our collective interests as a people will never be stifled", he said.
Nonetheless, Senator Abaribe urged the Governor-elect of Abia State, Dr Ikpeazu to pay more attention this time around to Abia South in his already established development strides since the zone has demonstrated through their votes huge support for his administration.
Uchenna Awom
Media Adviser