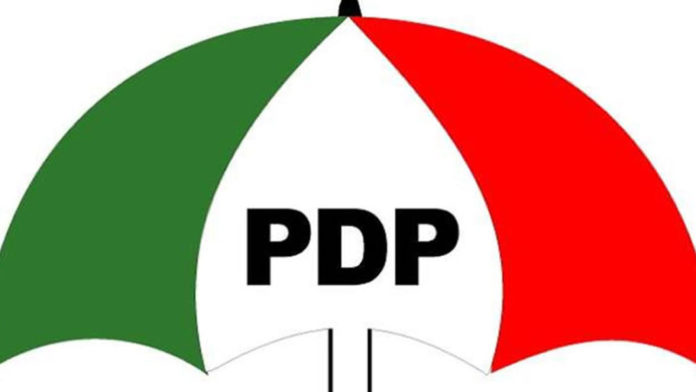 …Urges APC to join Hands With Gov Wike To Move State Forward
The Rivers State chapter of the Peoples Democratic Party, PDP, says today's ruling of the Supreme Court which struck out the consolidated appeals of the Rivers All Progressives Congress (APC) and Tonye Cole for lacking in merit has once more heightened the dignity of the Apex Court as the last hope of the common man.
A statement by the State PDP chairman, Bro Felix Obuah noted that having exhausted all avenues of defusing the choice of Governor Nyesom Wike by the mass of Rivers people and failed, the APC has no choice but to acknowledge the obvious fact that the re-election of Chief Wike has divine endorsement and should joyfully join the rest of Rivers people in this divine mandate.
Bro Obuah recalled the barrage of litigations and unprecedented conspiracies by the APC just to stop one man, Gov Wike from being re-elected and yet he survived all and went on to win the March 9 Governorship poll amid historic theatricals as never experienced in the history of elections in Nigeria, describing it as simply an 'Act of God'.
The State PDP chairman, however called for an end to the beating of war drums, all the macabre songs and tintinnabulation of political jingoism by the opposition to satisfy the whims and caprices of one self-seeking man so that Governor Wike who undoubtedly means well for the Rivers people could concentrate on his service delivery and good governance to the State.
It also commended the wisdom and maturity exhibited by Gov Nyesom Wike while the APC's conspiracies lasted and urged him to, in like manner continue to see Rivers State as one united indivisible stock of God's people and lead them as such.
Notwithstanding, the State PDP chairman said, the PDP is delighted and will forever remain grateful to God for seeing them through all the stress and above all, granting the Rivers PDP undisputed victory at last.
Recall that all the three consolidated appeals by the APC and Tonye Cole were struck out by the Supreme Court on Thursday, April 11, 2019, on account that the appeals lacked merit and were grossly and monstrously incompetent, insisting that all previous judgments barring the APC from participating in the 2019 general elections in Rivers State were sacrosanct.
Also recall that the Supreme Court Monday in similar ruling, struck out the Magnus Abe's faction's appeal seeking recognition of its own direct primaries.
Today's ruling of the Supreme Court striking out the consolidated appeals by the APC and Tonye Cole has therefore ended all the litigations by the party to put a wedge in the wheel of democratic governance in Rivers State.
Signed:
Jerry Needam
Special Adviser on Media and Publicity to Bro. Felix Obuah, PDP Chairman,
Rivers State.
Thursday, April 11, 2019.
Pix: Rivers State PDP Chairman, Bro Felix Obuah