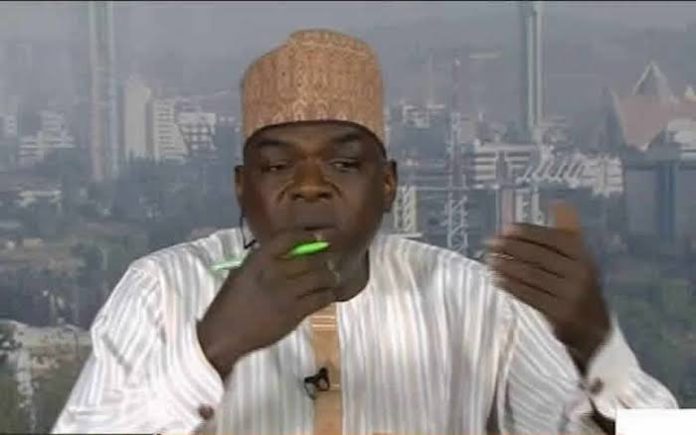 Coalition of SouthEast Youth Leaders (COSEYL) has described the purported nationwide security outfit proposed by the cattle trading group, Myetti Allah, as suspicious and a dangerous move to destabilize Nigeria.
COSEYL disclose this in a media release signed by its President-General, Chief Goodluck Ibem and the Secretary-General, Mr Kanice Igwe and made available to newsmen in Aba on Tuesday.
The body said that with the President administering Nigeria, governors overseeing the states as chief security officers in their various domains, it smacks of mockery for Miyetti Allah to float a nationwide security outfit.
"How can a group that claims to be doing legitimate cattle business all of a sudden turn itself into a nationwide security outfit where more trained and equipped formations exist if not as subterfuge?
"This statement by Myetti Allah Cattle Association of Nigeria (MACBAN) deserves no attention.
"For a group to wake up one morning to announce that it is establishing a security oufit over the entire country is a collective insult on Nigerians.
"Given the atrocious and bloody activities of herders under the association resulting in loss of lives and property in various parts of the country, this group's intent is suspect.
"This proves that they are planning to take control of the security architecture of the entire nation as their personal preserve, which should be discouraged and investigated", it said.
The group said that most of the killings and wanton destruction of properties in the country have been perpetrated by herdsmen who are members of the Myetti Allah.
It also blamed the the armed Fulani herders under Miyetti Allah for leaving the left trail of sorrows, tears and blood in the wake of their movements across some parts of the nation.
"Even Global Terror Index catalogued the herders as "the fourth deadliest group" in our time.
"How can a group with such reputation have or dare to have a stake and say in the security framework of our nation?
"If it were to be in a saner climes such group as Miyetti Allah would have been declared an illegal but we live in a clime where terrorists are forgiven and reintegrated into the mainstream.
COSEYL said it was raising this alarm to draw the attention of citizens and organizations in Nigeria to induce required action since nothing is impossible under the present federal government.
COSEYL recalls that in times past there have been avalanche of press statements threatening the stability of our great nation by people said to be working under the cover of Miyetti Allah.
It recalled that the group at one time also threatened the former Senate President Dr. Bukola Saraki and for which nothing was done by the government of the day.
It asked that action be taken to stop plans of the gun-toting herders whose pictures with high calibre rifles including Ak 47 are commonplace in the internet.
"It is such a shame that even after sack, pillage and overrunning of settled spaces no arrests have been made yet and the killer herders, most of who work for the Association are at large still.
"We are demanding that the federal government under the President Mohammed Buhari to tell the world what interest, if any, it has in the association.
"It should also let the world know what relationship it has with their herders to be condoning their excesses with such silence which is not golden but deadly", it said.