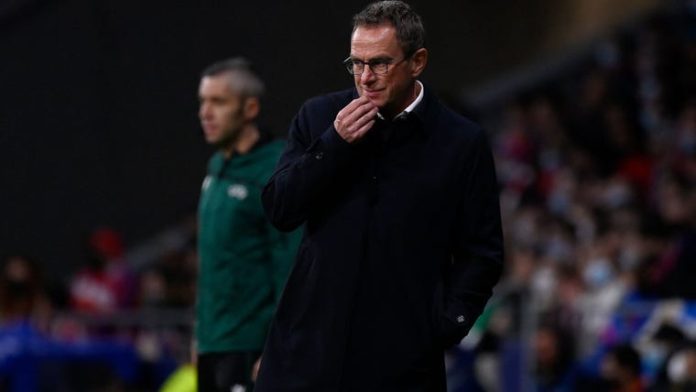 The Red Devils fell behind after just seven minutes on Wednesday but battled back in the second half.
Ralf Rangnick has given a harsh evaluation of Manchester United's first-half display in their 1-1 draw with Atletico Madrid on Wednesday in the Champions League last 16.
The manager said his tactical plan was "in the dustbin" after just seven minutes because of Joao Felix's early headed goal.
While he was happy the Red Devils battled back to equalise, he was disappointed by what he saw in the opening 45 minutes.
Goal