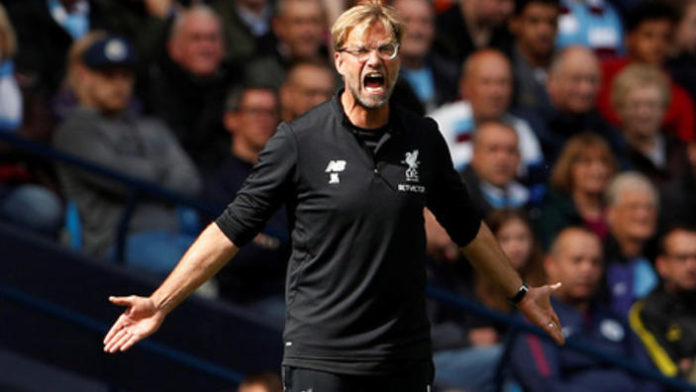 'We are here to fight for our dreams'
Liverpool manager Jurgen Klopp says he is looking forward to the Champions League semi final second leg at Roma and sees it as a 'great opportunity'
Liverpool manager Jurgen Klopp says he is looking forward to the Champions League semi final second leg at Roma and sees it as a 'great opportunity'
Jurgen Klopp says Liverpool will "fight for our dreams" ahead of Wednesday's Champions League semi-final second leg against Roma.
Five-time European champions Liverpool hold a 5-2 lead heading into the tie at the Stadio Olimpicoand are favourites to reach the final for the eighth time in their history.
Despite conceding two late goals in last week's emphatic first-leg win at Anfield, Klopp knows his men are in the box seat to take their place in this month's final in Kiev.
"We are here to fight for our dreams – that's how it is – and we want to go to the final as you can imagine," the Liverpool boss said.
Former Roma forward Mohamed Salah scored twice in 5-2 first leg win
"We were very positive at Anfield, we were 5-0 up and then we conceded two and then after the game a few people had the feeling that we lost, but we didn't.
"We are still 5-2 up, meanwhile, people think Roma only need to win 3-0 but that's quite a result [to pull off].
We're in a much better situation than I would have thought before the game, that's the truth.
Jurgen Klopp
"But that means there is a football game to play tomorrow and I am really looking forward to it because that's what you want. You want to play when it is big stakes for the big things, and that is why we are here. It is a great opportunity.
"It's a game in a wonderful stadium, in a wonderful city against a very strong side.
'Heed the advice that is out there'
Spirit of Shankly Chair Jay McKenna says Liverpool supporters should enjoy themselves at the Champions League semi final in Rome but also follow the security advice they receive
Roma stunned Barcelona in the quarter-finals, overturning a 4-1 first-leg deficit to beat the tournament favourites 3-0 at home, progressing to the last four on away goals.
Klopp admits Roma's stunning turnaround will ensure his side guards against complacency.
"I'm not here to say anything about Barcelona. In that game, Rome were more than ready," he said.
Roma beat Barcelona 3-0 at the Stadio Olimpico to reach the semi-finals
"Everybody's telling us that it's quite difficult and it's possible but nobody told Barcelona, because nobody imagined it could happen.
"I didn't need a warning but if I did, there it was. We're in a much better situation than I would have thought before the game, that's the truth. It's not perfect.
"Whatever I say, we still have to play, and I really like that fact. After all the things we've talked about, we still have a game."
Michael Owen scored twice as Liverpool beat Roma 2-0 at the Stadio Olimpico en route to winning the UEFA Cup in 2001
Midfielder Georginio Wijnaldum added: "We don't have one foot in the final, you can only go with two feet in the final.
"Stranger things have happened before with games in the Champions League. I think Roma have already shown against Barcelona that they can turn things around so we have to be aware of that.
"I think you will have two teams that have confidence playing against each other."