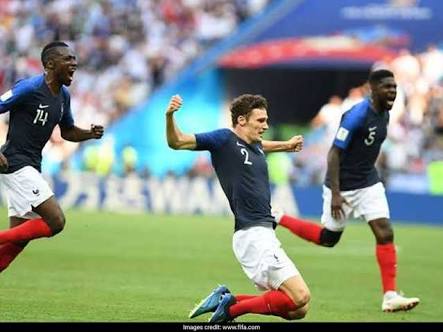 France has advanced to the Quater Final Stage at the Ongoing 2018 Fifa World Cup holding in Russia.
Kylian Mbappé scored twice in three minutes to give France a shocking 4-2 lead over Argentina in this World Cup knockout matchup.
• Earlier, a deflection of a Lionel Messi shot put Argentina ahead in the 48th minute.
Kylian Mbappe's double and Benjamin Pavard's wonderstrike in the span of 12 minutes seized control for France, which leads Argentina 4-2. Argentina had earned a clean slate after a horrendous group stage with Marcos Rojo's improbably late volley vs. Nigeria sealing a place in the knockout stage. And it appeared its stay would be a short one after France dominated early and Antoine Griezmann connected for a 13th-minute free kick.
But Angel Di Maria's sensational strike and Gabriel Mercado's redirect of a Messi shot gave Argentina a brief lead in the second half, before Les Bleus took over.
Argentina scored another Goal to make theirs 3
Argentina has been sent packing from the World Cup