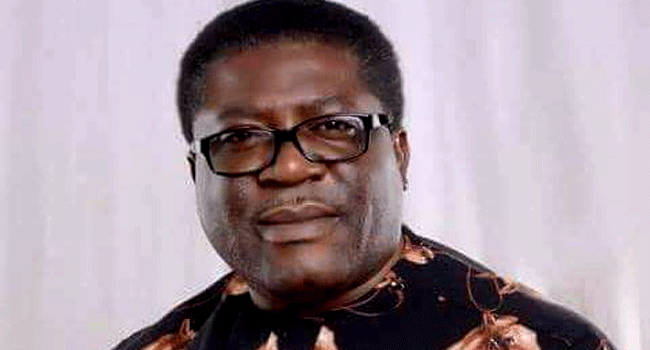 The policemen attached to the Imo state Government House, Owerri, on Thursday unlocked the office of the impeached Deputy Governor, Eze Madumere, 24 hours after it was shut.
According to findings, Madumere's aides had continued to attend to work.
While some policemen on Wednesday locked the office, the office was unlocked when Punch visited the office located on Imo State High Court Road on Thursday evening.
A journalist attached to the office of the impeached deputy governor, Iheanyi Enwerem, confirmed that the office had been unlocked.
According to him, some policemen locked it on Wednesday, but they unlocked it on Thursday.
He stated that the impeached Deputy Governor had not visited his office since the state lawmakers purportedly removed him from office despite a court order.
Madumere had, through his media aide, on Wednesday insisted that he was still the deputy governor of the state.
He argued that there was no proof from point of law to ascertain that he had been impeached.