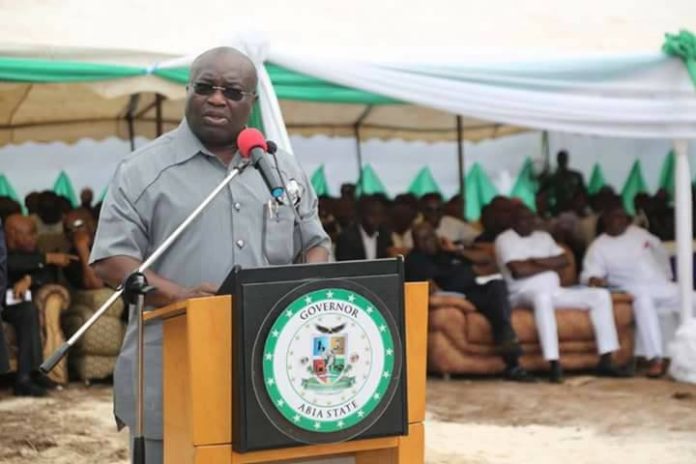 The Abia Association of Tailors & Fashion Designers has endorsed the State Governor, Dr. Okezie Ikpeazu for a second tenure in office.
The Association gave the endorsement during a courtesy call to the Governor at Aba Government House lodge.
The leader of the association, Comrade Nwaigwe who spoke on behalf of the members of the association, appreciated the Governor's giant strides especially in Made-in-Aba promotion, where they said that Dr. Ikpeazu understood the psyche of Abia artisans and has thus restored their confidence in the creative works and the representation of the Made-in-Aba brand.
They equally noted the infrastructural prowess of the Governor which had granted access to hitherto bad road networks in Aba and assured the Governor that they were ready to throw their weight behind his reelection for second tenure.
The organization, which disclosed that it has 62,000 members across the State, requested to be brought together in a cluster like the shoemakers and be given grants and loan from Bank of Industry and others agencies.
The Association further requested for a bus to enable its members campaign side by side for the Governor's reelection
Responding, the Governor, Dr. Okezie Ikpeazu commended the association for identifying with his developmental strides in the State and promised to bring them together in a cluster, adding that, he has no other business in government if not to improve their lives. He asked them to chose a secured area for their cluster, so that the procedures and steps to bringing them together in a cluster will commence.
Governor Ikpeazu said his government is poised to encourage and support Abia artisans, hence, he would ensure they should be in season at all time to engender economic growth, stressing the importance of them doing business from January to December.
The Governor also promised to give the association a bus as requested from the members.