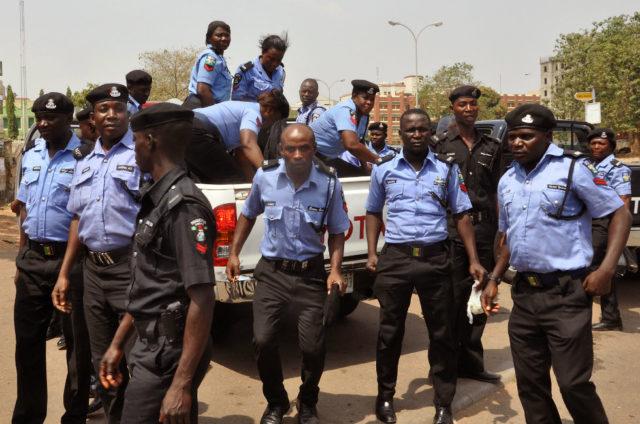 On Wednesday the Nigerian Police have detained Nastura Ashir Sharif, over the massive Katsina protest against President Muhammadu Buhari.
Nastura Ashir Sharif, a leader of the Coalition of Northern Groups (CNG), led a peaceful demonstration in the State over bandits attacks and killings.
CNG, in a statement on its Facebook page, said Nastura Ashir Sharif was arrested and taken to Abuja after the protests.
It said the CNG Board of Trustees chairman "is currently being detained at the Nigeria Police Force HQ, Abuja. He is against the killing of helpless citizens by bandits".
Sources say Sharif was taken from Katsina to Abuja by the State Commissioner of Police.
He said the Police boss told the youth leader "that the Inspector General wanted to see him in Abuja and they went together".
"After reaching Abuja they detained him in their headquarters", he revealed.
The protesters had told Buhari and Governor Bello Masari to resign.
One of those recalled how bandits ambushed his friend and wanted to rape the wife.
"Both of them resisted and were killed", he decried.
Interestingly, Masari apologized for the killings, admitting that he has failed to protect the people.
Earlier, the CNG, in a strong-worded statement lambasted the Buhari administration over its response to the alarm on insecurity raised by the Northern Elders Forum (NEF).
Responding, the presidency told CNG to be "thank their stars" that Nigeria was in democracy.
The comment drew widespread condemnation.
Massive protest held in @MBuhari home state over insecurity in the State.For the first time, His own people urged him to resign over failure to protect the lives of innocent people.@BBCAfrica@CNNAfrica @AJEnglish @channelstv @KadariaAhmed @BashirAhmaad @ogundamisi @adeyanjudeji pic.twitter.com/Qwh6ORZ2lK

— Jamil Mabai (@jaymb000) June 16, 2020