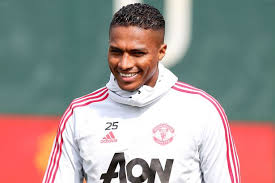 The former Ecuador international, who won two Premier League titles while at Old Trafford, has called time on his career aged 35.
Rio Ferdinand and David De Gea have been among the stars to pay tribute to former Manchester United defender Antonio Valencia, who has announced his retirement from professional football aged 35.
Valencia spent 10 years at Old Trafford, between 2009 and 2019, where he was converted from a winger into their first-choice right-back, and went on to win two Premier League titles and make 339 competitive appearances in all competitions.
The 99-cap Ecuador international, who also played in the Premier League with Wigan Athletic, decided to call time on his professional days following a stint in Liga MX with Queretaro.
What did Valencia say?
In a statement posted on Twitter, Valencia said: "At the age of 14, I left my family, my village and my first team to travel to the capital of my country. I travelled with a lot of nostalgia but full of hope.
"A few years later, I was able to travel to Europe, something I had never dreamed of. I played in Spain, then came to my second home: England. Wigan was a unique experience, then God gave me the opportunity to join Manchester United. I will never forget everything I experienced at Old Trafford. I will never forget every goal, every trophy, and the wonderful fans."
See his statement;