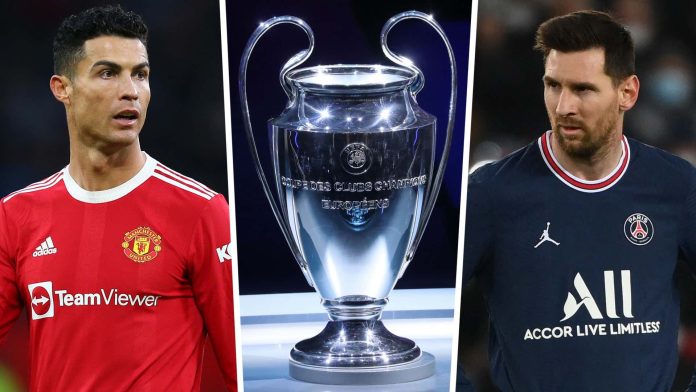 PSG had been paired with Manchester United while Chelsea faced Lille – however the draw had to be redone after a mistake
The draw for the last 16 of the 2021-22 Champions League had to be redrawn after a mistake resulted in the original ties being declared null and void.
Manchester United were originally placed with Villarreal, however this was an error as they were in the same group. They were then wrongly not included in the pot for the subsequent tie.
PSG were then drawn with Man Utd – which would have seen Cristiano Ronaldo and Lionel Messi face off – however the entire draw was cancelled and is due to be re-drawn at 3pm local time.