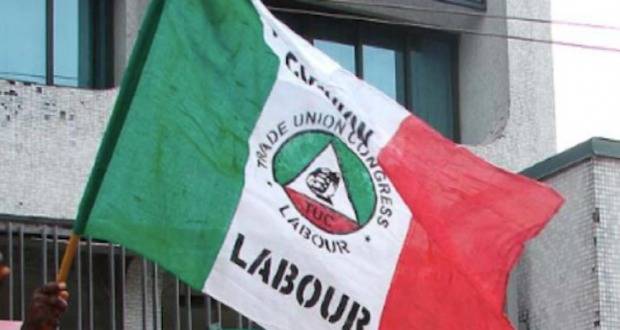 ---
Mr Leonard Nkah, Acting Chairman, Nigeria Labour Congress ( NLC ), Ebonyi chapter, has asked the National President of the union, Ayuba Waba, to recognise him as the authentic chairman in the state.
Nkah, in a letter to the NLC President, written by his lawyer, Mr Roy Nwaeze, said that the former Chairman, Ikechukwu Nwafor, was constitutionally removed from office.
Nkah in the letter made available in Abuja, said that Nwafor was removed from office on March 15, 2017, for failure to give account of his stewardship.
"The Ebonyi NLC executive met, with a quorum of more the 60 per cent, deliberated on the misconduct of Nwafor and his failure and neglect to render account of his stewardship and resolved to suspend him indefinitely.
" Nwafor was ordered to surrender all the property of the Ebonyi NLC to Nkah.
" Notwithstanding the suspension, and even though Nkah had effectively taken over, Nwafor has refused till date, to surrender all the property of Ebonyi NLC to Nkah or render account of his stewardship.''
Nwaeze said that rather than hand over as ordered by the NLC executive; Nwafor went to court to challenge his removal.
He said that one of the prayers sought in the Suit No. NICN/ABK/01/2017, in the National Industrial Court of Nigeria, Enugu, was to restrain Nkah, from parading himself as acting chairman, a prayer the court did not grant in its ruling on Nov. 15.
" The consequent legal effect of the refusal is that Nkah remains the acting chairman, pending the hearing and determination of the substantive suit.
" All parties are under compulsive obligation to obey and not derogate from same,'' Nwaeze noted.
He urged the NLC president to accord recognition to Nkah, since the facts are clear.
" We respectfully demand that you recognise Nkah as acting chairman and cease from further recognizing Nwafor as NLC chairman in Ebonyi, pending determination of Suit No. NICN/ABK/01/2017.''
Nwaeze said that he took time to explain issues to avoid being compelled to " initiate contempt proceeding against any person acting contrary to the court order.
Source:The Nation