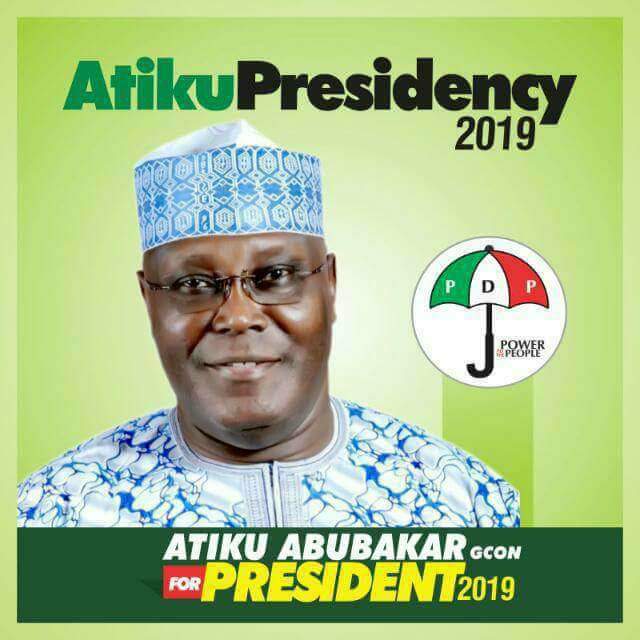 Reflecting on Atiku Abubakar (GCON) Presidency 2019
Atiku's political popularity stems from his involvements and roles in the formation of the current Democratic regime in Nigeria.
At different times, he has massively midwifed the growth of appurtenant institutions in Nigeria to evolve the prevailing democratic system.
Atiku and Late Musa Yaradua of blessed memory manned and provided the requisite leadership in the Peoples Democratic Movement (PDM) as a frontier Pro democracy group prior to 1999.
PDM as it were, joined forces and tapped into the patriotic struggle of G34 ably led by Late Ide Oko Dr Alex Ekwueme to dismantle the Military regime and laid foundation for the contemporary Democratic experiment in Nigeria.
This relationship between PDM and G34 led to the formation of PDP as the biggest political party in Africa.
It was this patriotic interventionist struggle that rediscovered Chief Olusegun Obasanjo from the Dungeon in Abakaliki Prison where the former Military Despot had consigned him waiting for the unknown.
OBJ through Atiku's effort unarguably secured the membership of PDP , endorsement as her flag bearer and subsequent emergence as a democratically elected President of Nigeria in 1999.
In a bid to deepen and stabilize the Presidency under Obasanjo as a former military Officer , a Civilian with proven democratic credentials was nominated in the Person of Atiku Abubakar as Obj's running mate as a balancing force to stabilize , water down and protect the new democracy from possible military influence coming from Obasanjo's background.
Atiku nearly got destroyed over OBJ's obsession to transmute to a life President towards the end of his 8 ur term in 2007.
The desperation to perpetrate himself in office beyond 2007 received outright rejection from Nigerians including Atiku Abubakar.
This unfortunate anti Democratic and unconstitutional attempt and its rejection brought OBJ and Atiku into a collision path.
Their relationship degenerated to the point where several failed attempts were made to blackmail and destroy the political image of Atiku Abubakar on trump up corruption allegations; yet no Court of competent jurisdiction found him wanton or liable of any corruption charges maliciously preferred against him by Obj and his instruments.
Today Nigeria has regrettably reversed to the pitfalls reminiscent of the hey days of obnoxious draconian military rule : lame duck economy, poverty,insecurity, abuse of rule of law,organised crimes. ,nepotism, ethno religious extremism have become common features of the APC / Buhari led federal Government.
Through thick and thin, Atiku Abubakar (GCON) is back in the building (PDP) stronger , better equipped to dispense Justice and to accomplish what PDP rightly meant to achieve before it was derailed by desperate power seekers and tenure elongation Apostles.
We thank the Leadership of PDP nationwide for this historic self rediscovery.
The stage is set to reclaim the mandate from the strange bed fellows and non aligned aggregation christened APC ; its the right time and the right people are here.
ATIKUPRESIDENCY2019!!
The Inaugural meeting of AtikuPresidency2019, Abia State Chapter which was earlier canceled has been rescheduled as follows-
Date: Wed. 7th March, 2018
Venue: Ojukwu Bunker (Off Okpara Ave), Afara Umuahia.
Time: 12noon.
Your esteemed presence is highly solicited while attendance is strictly on invitation.
Enquiries: 08033054335
Onyeze Ndukwe Orji National  Convener